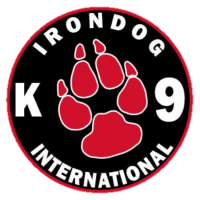 Irondog K9 International, Inc. is a 501c(3) non-profit organization who strives to empower law enforcement K9 teams to master today's crime safely in the community and return home to their families. K9 MEDIC® is grateful for Irondog K9 International's support of K9 MEDIC Online Academy. Due to their generous sponsorship, we were able to rent the TMS K9 Diesel mannikan to successfully uplevel our K9 MEDIC First Aid Basics course and deliver it to more than 100 K9 Handlers from across the country, despite a complete COVID travel ban. The program has been incredibly well received with a 4.7/5 Star rating. Even more important, the program has already been accredited with helping handlers to take care of their partners, including a K9 Handler that saved their dog's life just 1 week after taking the course because of their training.

Thank you to Irondog K9 International for truly help us to #MakeADifference #ForDogsSake.
Visit them at: https://irondogk9intl.org/

Stella is a leader in advocating, innovating, and performing the SGB Stellate Ganglion Block therapy for PTSD, Depression, and Anxiety. This is a life-saving and game-changing procedure designed to heal and reset your nervous system. We are very excited to partner with Stella and several of our K9 MEDIC community can already attest to the incredible impact this procedure has had on their lives.


Learn more about Stella and the K9 MEDIC partnership: here